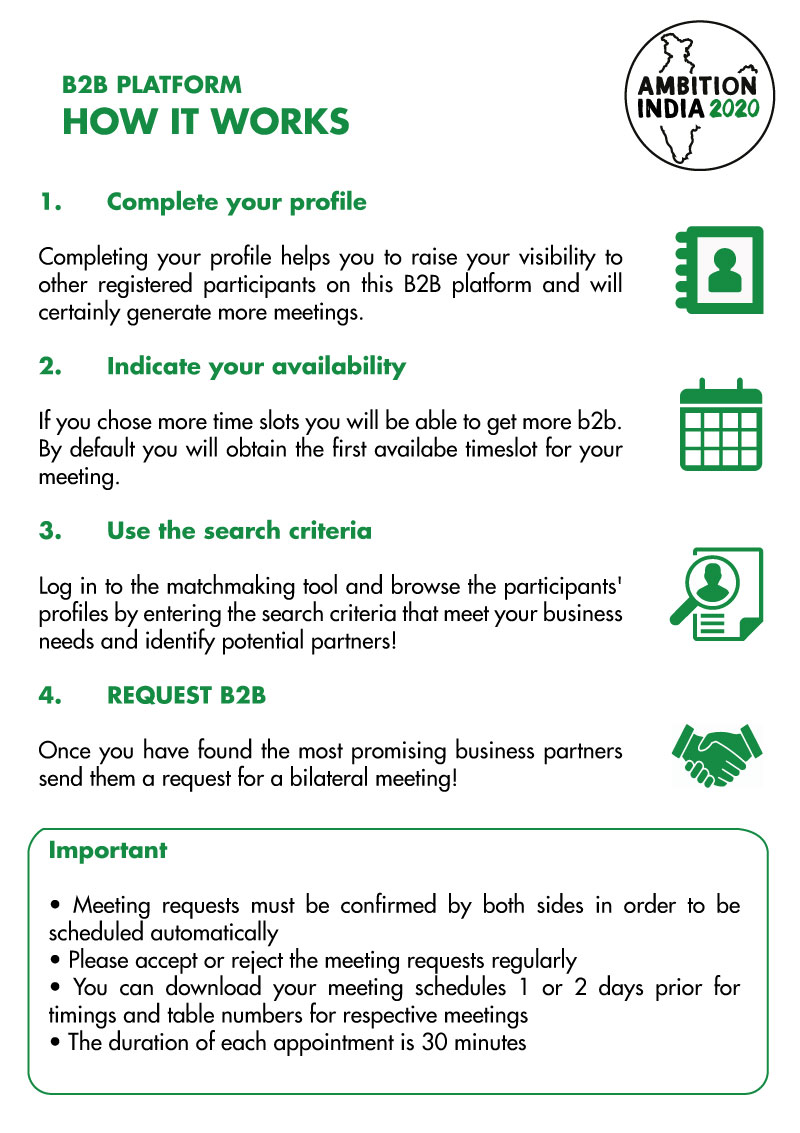 B2B PLATFORM
HOW IT WORKS
1. Complete your profile
Completing your profile helps you to raise your visibility to other registered participants on this B2B platform and will certainly generate more meetings.
2. Indicate your availability
If you chose more time slots you will be able to get more b2b. By default, you will obtain the first available timeslot for your meeting.
3. Use the search criteria
Log in to the matchmaking tool and browse the participants' profiles by entering the search criteria that meet your business needs and identify potential partners!
4. REQUEST B2B
Once you have found the most promising business partners send them a request for a bilateral meeting!
Important
• Meeting requests must be confirmed by both sides in order to be
scheduled automatically
• Please accept or reject the meeting requests regularly.
• You can download your meeting schedules 1 or 2 days prior for timings and table numbers for respective meetings
• The duration of each appointment is 30 minutes
Participants
Serbia

1

Total of participants

1
Profile views
Before Event

14

After Event

0
Location